The 2017 Momentum Dance Showcase will be held at 7:30 p.m. on Jan. 27 and 28 in Appalachian State University's Varsity Gymnasium dance studio, room 208. The annual showcase, presented by Appalachian's student dance organization Momentum, will feature 10 original works choreographed and performed by students. Tickets are $5 for students and $7 for adults and will be sold Jan. 23-27 from 10 a.m.-3 p.m. in Varsity Gym and at the door one hour prior to curtain. In addition to showcasing Momentum's own work, the production will feature NouN Improv Troupe, another movement-based campus club.
This event is the largest showcase produced by Momentum to date. The student choreographers for the showcase are dance studies majors Brooke Arrowood of Salisbury, Alison Bird of Havelock, Abby Buhler of Maitland, Florida and Sarah Quinn of Charlotte. Additional choreographers include sustainable development major Audrie Emma Bruce of Wake Forest, history major Sarah Patrick of Apex, psychology major Lyndsey Porter of Alpharetta, Georgia, elementary education major Anne Catherine Rossi of Cary, chemistry major Ian Trott of Matthews and graphic design major Katie Woodruff of Hillsborough.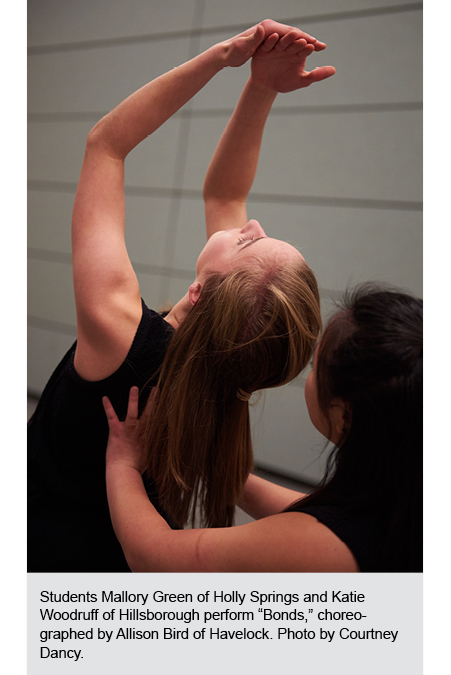 "The Momentum student dance club provides students with a wonderful opportunity to explore creative expression through the choreographic process and to gain valuable experience as choreographers and as members of a production team," said Emily Daughtridge, associate professor of dance studies and faculty advisor for the club. "Since the showcase is informal and student-directed, choreographers often feel more freedom to indulge in personal aesthetics and take creative risks."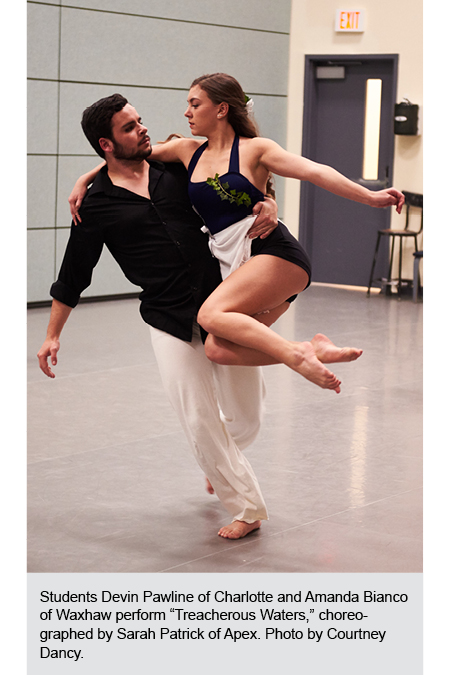 Varsity Gymnasium is located at 530 Rivers Street. Parking for the showcase is available in faculty and staff parking areas on campus after 5:30 p.m. on weekdays and at all times on weekends. Covered parking is located in the Rivers Street Parking Deck directly across the street from Varsity Gymnasium.
About the Department of Theatre and Dance
The Department of Theatre and Dance is one of seven departments housed in Appalachian's College of Fine and Applied Arts. Its mission is to facilitate transformative experiences for students and the public, which cultivate compassionate, creative and collaborative communities through theatre and dance. The department also offers coursework for integrated learning through the arts to the general university student population. Its dynamic co-curricular production program provides exemplary theatre and dance experiences to departmental students, the university community and the region.
About Appalachian
Appalachian State University, in North Carolina's Blue Ridge Mountains, prepares students to lead purposeful lives as global citizens who understand and engage their responsibilities in creating a sustainable future for all. The transformational Appalachian experience promotes a spirit of inclusion that brings people together in inspiring ways to acquire and create knowledge, to grow holistically, to act with passion and determination, and embrace diversity and difference. As one of 17 campuses in the University of North Carolina system, Appalachian enrolls about 18,000 students, has a low student-to-faculty ratio and offers more than 150 undergraduate and graduate majors.
For additional questions, contact Phillip McRorie at mcroriepm@appstate.edu.